3 PHASE VOLTAGE STABILIZER DEALERS

3 PHASE VOLTAGE STABILIZER DEALERS
We offer high grade Three Phase Stabilizers Supplier in Aurangabad, which are perfectly designed by manufacturers in urbane infrastructure by means of latest technology.
We manufacture Air Cooled Voltage Stabilizer upto 300 KVA and Oil Cooled Stabilizers upto 1000 KVA. They are equipped with state of the art feedback control system to continuously monitor and correct the input voltage to provide constant output voltage. Our feature rich range of Servo Stabilizers are our most popular and cost-efficient offerings. Suitable for 95% of all applications,These Stabilizers guards against voltage fluctuations, protects against common harmful high-energy surges, transients and voltage spikes. We also have Models available in a wide Voltage range Correction. With independent phase control as standard on all three phase ranges, the voltage on each phase will always remain stable irrespective of load unbalance, even in situations where a 100%load imbalance may exist.Designed and built to comply with leading IS 985 standards they are offered with unparalleled technology.
We are manufacturing Servo Stabilizers from 1KVA – 100 KVA. Means some customer may have a requirement from 300 Volt (Three Phase ) or some may have a requirement from 240 Volt (Three Phase). In Single phase also requirement will be different. So it not possible for us to give the prices for all the voltage variation for all the rating. Few commonly required Servo Stabilizer Price are given. Please feel FREE to contact us for higher rating prices.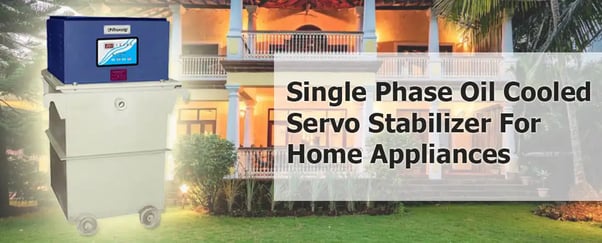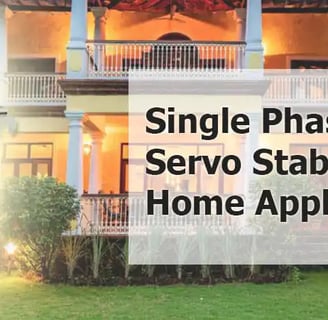 three Phase Stabilizers in Aurangabad| Three Phase Stabilizers Supplier in Aurangabad, India
These stabilizers are used with various electrical and electronic applications. There are lot of equipment's which operate on Three phase supply, but sometimes the input supply available is 3 Phase, so in those case we can make use of the 3 IN 1 Out Servo Voltage Stabilizers. These types of Stabilizers are extensively used to control the voltage fluctuation with firm state electronic circuitry. These units are obtainable in both Air cooled and Oil Cooled models and makes use of synchronous motor in close loop control. We offer these Three Phase Stabilizers Supplier in Aurangabad & regulators at very reasonable prices.