LUMINOUS UPS SUPPLIERS | LUMINOUS UPS DEALERS
LUMINOUS UPS SUPPLIERS | LUMINOUS UPS DEALERS
KK Power Corporation is one of the best Luminous Inverter Dealers in Aurangabad. We have a different inverter battery capacity from 60 AH to 220 AH of Flat, Tubular, Tall Tubular, and GEL Types with a warranty of 30 months to 75 months. Luminous inverter are optimally designed for Long and frequent power cuts, long life, low maintenance and rugged container.
Luminous Inverter is a pure Sinewave home UPS with features such as Intelligent Water Level Indication which helps a consumer for hassle-free tracking of the water level in the battery.
Pure sine wave output makes it highly efficient and helps in saving on electricity bills.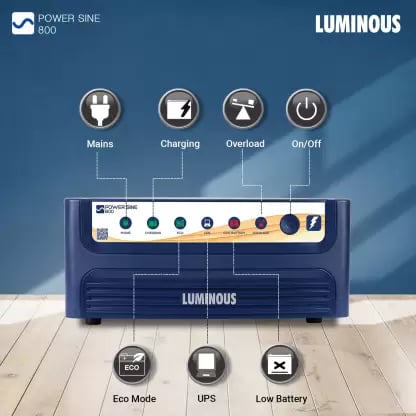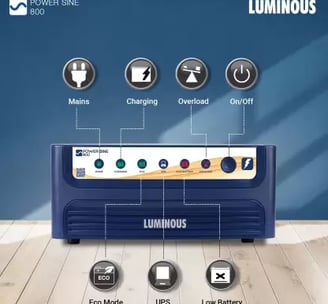 You can buy a Luminous Pure Sinewave home UPS from one of the finest Luminous Inverter Dealers in Aurangabad
It comes with an automatic long backup system with an instant switch on whenever there is a power failure indicator.
Enjoy non-stop power supply with a Luminous home inverter which can be delivered immediately.
When the main power supply is restored the battery is put on recharge, ready for the next unexpected power interruption.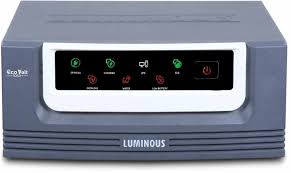 Luminous home ups suppliers | Luminous home ups Distributors in Aurangabad:
KK Power Corporation is one of the authorized
luminous inverter dealers in Aurangabad
. The battery is sealed in a plastic housing giving it a sleek look. Luminous inverter come with excellent charge acceptance making it ideal for locations with frequent and extended power interruptions. Some of the noteworthy features include gas recombination, cyclic use, safety value filter, lead calcium alloy and ultra-low self-discharge. The battery is used for various applications including UPS, solar, telecom, lantern, power stations and more.