SINGLE PHASE VOLTAGE STABILIZER DEALERS
SINGLE PHASE VOLTAGE STABILIZER DEALERS
We are supplier, distributor and dealer of wide spectrum of Stabilizer System, Single Phase Stabilizer Supplies, Single Phase Voltage Stabilizer In Aurangabad. System Single Phase Servo Voltage Stabilizers In Aurangabad.
Continuous steady supply of AC Power is the lifeline of any sophisticated Power & electronic system. The performance of these instruments is best at the rated voltage. Under voltage usually reduces efficiency, and very low voltage can even sometimes force the system to shut down.
These stabilizers are used with various electrical and electronic applications. There are lot of equipments which operate on single phase supply, but sometimes the input supply available is 3 Phase, so in those case we can make use of the 3 IN 1 Out Servo Voltage Stabilizers.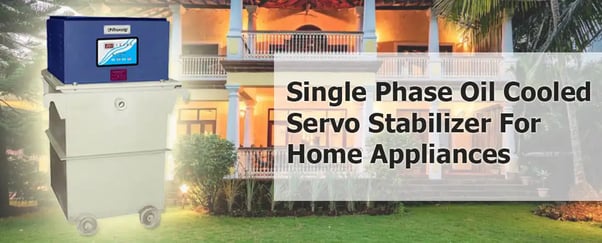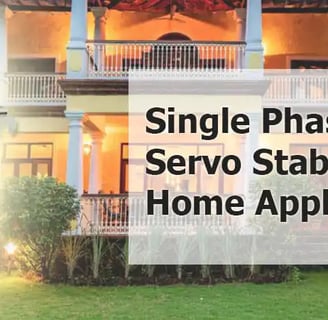 Single Phase Stabilizers in Aurangabad| Single Phase Stabilizers Supplier in Aurangabad, India
These types of Stabilizers are extensively used to control the voltage fluctuation with firm state electronic circuitry. These units are obtainable in both Air cooled and Oil Cooled models and makes use of synchronous motor in close loop control. We offer these single and three phase stabilizers & regulators at very reasonable prices.
We offer high grade Three Phase and Single Phase Stabilizer, which are perfectly designed by manufacturers in urbane infrastructure by means of latest technology. KK Power Corporation is top seller for 3-phase Voltage stabilizer in Aurangabad and voltage stabilizer in thane from 500VA to 750KVA successfully. Due motor adjust voltage clockwise and anticlockwise direction with components like control card, dimmer, comparator, transistor and mocs etc.