LUMINOUS INVERTER SUPPLIERS | LUMINOUS INVERTER DEALERS
LUMINOUS INVERTER SUPPLIERS | LUMINOUS INVERTER DEALERS
We KK Power Corporation are Luminous Inverter dealers in Aurangabad. We are a network-based organization typed reputed brand like Luminous, Exide, Microtek with experts at multiple locations to provide the best in class service at a reasonable value. We are an authorized dealers of Microtek Inverter, Luminous Inverter, and Exide inverter. Inverter mostly used for home application to decide inverter capacity we need to understand how much load we are planning to use at a time. based on input we conclude the best inverter model.
Luminous is Mumbai one of oldest Inverter Company, started in 1988, today it is the market leader in inverters. It manufactures inverter from 750 VA to 50 kW. In 2010, Luminous started solar division and started manufacturing of solar inverters, solar battery and solar panels. Sachin Tendulkar, Popularly known as the god of cricket is the brand ambassador for luminous in Mumbai. Schneider Electric, the French giant specialized in energy management acquired a 100% stake in Luminous in the year 2016. With this acquisition, Luminous becomes Global leader in inverters and solar with 6000 Plus employees, 7 factories across Mumbai, 2,900 Plus distributors and 70,000 Plus dealers.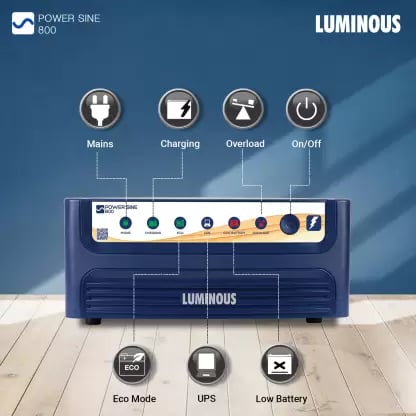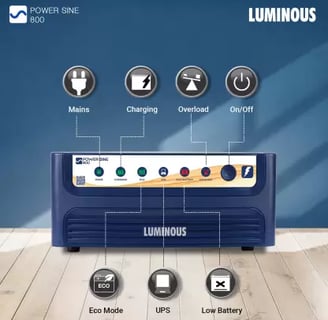 Luminous Inverter | Luminous Inverter Distributors in Aurangabad
Luminous Power Technologies is known as the most powerful and reliable brand in Mumbai. They always try to provide innovative and adventurous products to customers. They have a wide product range in power backup and solar. 60000 channel partners have been developed, with the help of nearly 6000 thousand employees, along with seven manufacturing plants. Through this they have brought improvements in the lives of millions of customers.